"In all church discussions we are apt to forget the second Testament is avowedly only a supplement. Jesus came to complete the Torah and the prophets. Christianity is completed Judaism, or it is nothing. Christianity is incomprehensible without Judaism, as Judaism is incomplete without Christianity."
Prime Minister of Great Britain when the British Empire was at its apex and father of the Suez Canal who kept Britain out of the American Civil War due to his disapproval of slavery.
A staunch believer in Jesus as the Jewish Messiah, with equal staunchness he wore his identity as a Jew with pride, refuting Anti-Semitic ridicule in the parliament and in the press.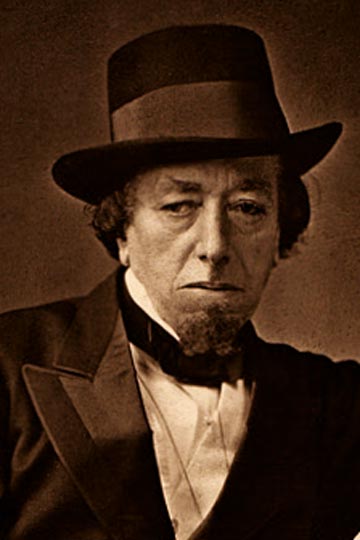 Prime Minister Disraeli was at that time a Jew leading the super power of that era that was the most expansive empire in all of human history. He was quite literally the most powerful figure in the world . He was a Jew who certainly amounted to something. He would allow neither Anti-Semite or Rabbi to rob him of his Jewish identity. Disraeli read both testaments and drew his own conclusions.
"BEHOLD DAYS ARE COMING DECLARES THE LORD WHEN I WILL MAKE (CUT) A NEW COVENANT WITH THE HOUSE OF ISRAEL & HOUSE OF JUDAH - NOT LIKE THE COVENANT I MADE WITH THEIR FATHERS".
Jeremiah 31:31 (30&31 in original Hebrew text)
הִנֵּ֛ה יָמִ֥ים בָּאִ֖ים נְאֻם־יְהוָ֑ה וְכָרַתִּ֗י אֶת־בֵּ֧ית יִשְׂרָאֵ֛ל וְאֶת־בֵּ֥ית יְהוּדָ֖ה בְּרִ֥ית חֲדָשָֽׁה׃
ישעיהו נג:ה-ו
As the Talmudic literature even confirms, Messiah would make a New Covenant (Testament) with Israel & The Jews. Midrash on Psalm 7 Warsaw edition p. 5A: "Ha Shem speaks to Him to make a New Covenant "